The closing date for this scholarship has now passed. This scholarship may be awarded next academic year, details and closing date for application to follow.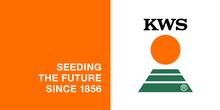 The KWS UK Scholarship is open to all 2nd year BSc or 1st year FdSc students studying Agriculture at Harper Adams University who are interested in knowing more about a career in plant breeding.
The Scholarship
KWS may award one scholarship, and if awarded the successful scholarship recipient will receive:
A payment of £2,500 in the academic year awarded.
Employment with KWS UK during their placement year.
Subject to a review at the end of the placement with KWS UK, there may be an opportunity of further funding in the scholar's ?nal academic year.
A condition of your scholarship is that you undertake your placement year with the sponsoring firm. In the event you are unable to take up or complete your placement, the sponsor reserves the right to require the scholar to return all or part of any scholarship payment received.
The award will be paid in two equal parts; half to be paid in February 2017 and the remaining balance in May 2017.
This is a competitive award which will be evaluated on the merit of the submitted application, academic achievements to date and interview. The decision of the KWS UK Scholarship Panel is FINAL.
Deadline for Submission of Application: 9am Monday 07 November 2016
The KWS Scholarship includes a placement, therefore you must submit your application through the following website: http://harper.ac.uk/placements. Paper copies will not be accepted.
Please note - you may ONLY apply for a maximum of 3 placement based scholarships.
Related files to download