Butchers and Drovers Bursary 2016/17
The closing date for this scholarship has now passed. This scholarship may be awarded next academic year, details and closing date for application to follow.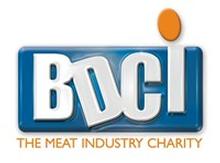 Undergraduate Application
The Butchers and Drovers Bursary is open to all first or second year BSc or FdSc students whose course of study has a direct relevance for a future career in the meat and livestock industry.
Students must be enrolled in full-time education at Harper Adams. Preference will be given for those candidates who have family or employment links with the meat and livestock industry or who have an intention of seeking employment in the industry.
The successful scholarship recipient(s) will receive a bursary of up to £5,000 for the each of the remaining academic years of full time study at Harper Adams University (excluding placement years).
Deadline for Submission of Application: 12pm Monday 13 June 2016
This is a competitive award and it will be evaluated on the merit of the applicant and his/her application, along with their academic achievements to date. The decision of the BDCI Bursary Committee is final.
Related files to download