Students' winnings support their successors
14 May 2008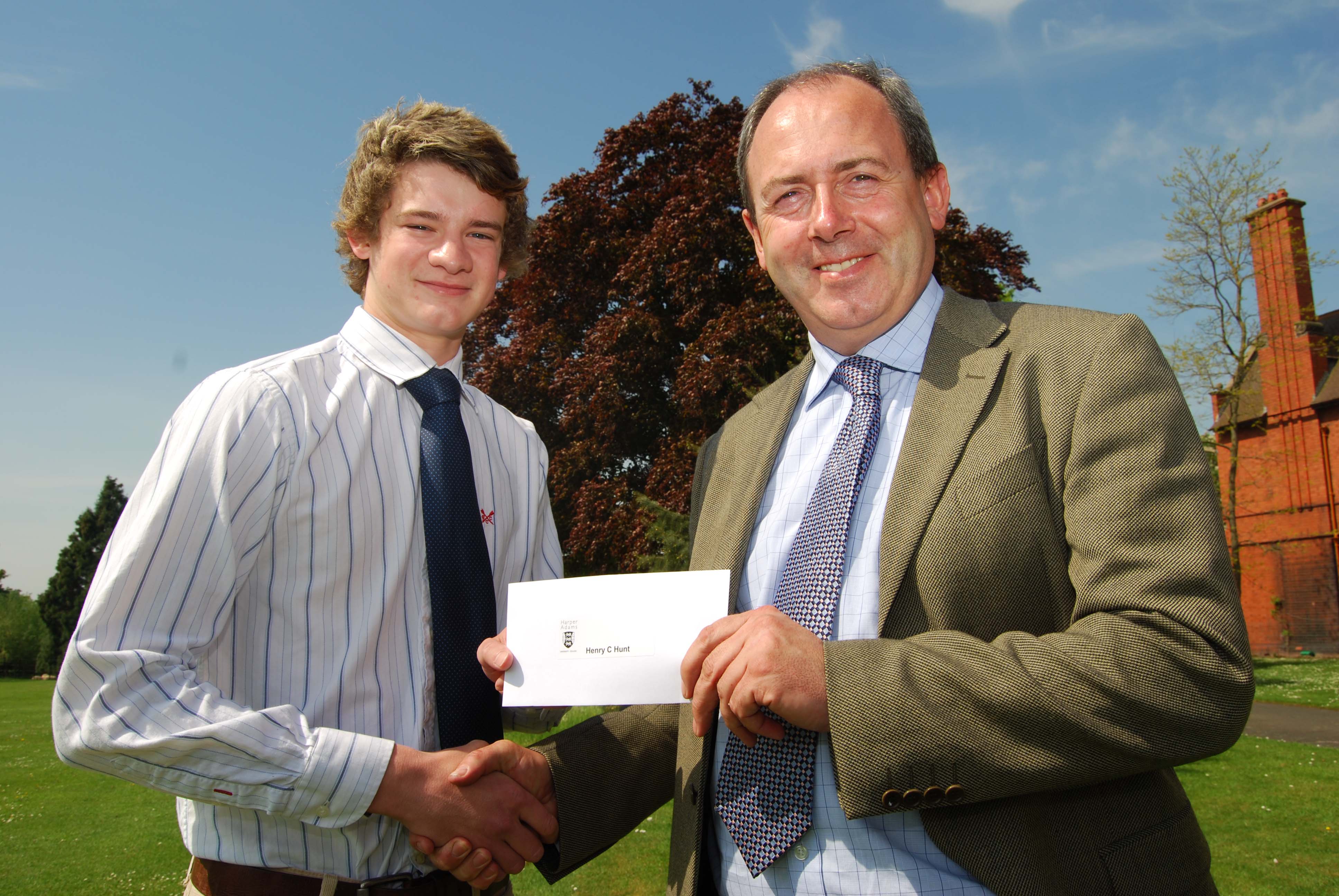 Four second year students at Harper Adams University College have been awarded cash prizes – thanks to the success of students further ahead in their academic careers.
William Sands, 20, from Norwich, Norfolk; Robert Daniel, 19, from York; Frank Hutchinson from Belford, Northumberland; and Henry Hunt, from Leighton Buzzard, Bedfordshire, received a helping hand from the Pinnacle Awards prize fund.
In 2007, Harper students Abigail Solomon and David Hope won gold and bronze at the Farmers' Club Pinnacle Awards for Excellence in Business Management respectively. Last month, final year students Matthew Kingdon and Adam Brown were named the 2008 silver and bronze students.
Between them, the four winners secured more than £2,500 for the university college and, as suggested by the students themselves, that money was ring-fenced to support other students.
The first awards were issued to four students who had excelled in the finance-based Farm Business Management Policy module. The prizes were handed over by Tony Asson, associate lecturer in Farm Business Management, within the Rural Enterprise and Land Management Group at Harper Adams.