16th Temperton Fellowship report presented at the Farmers' Club
10 June 2008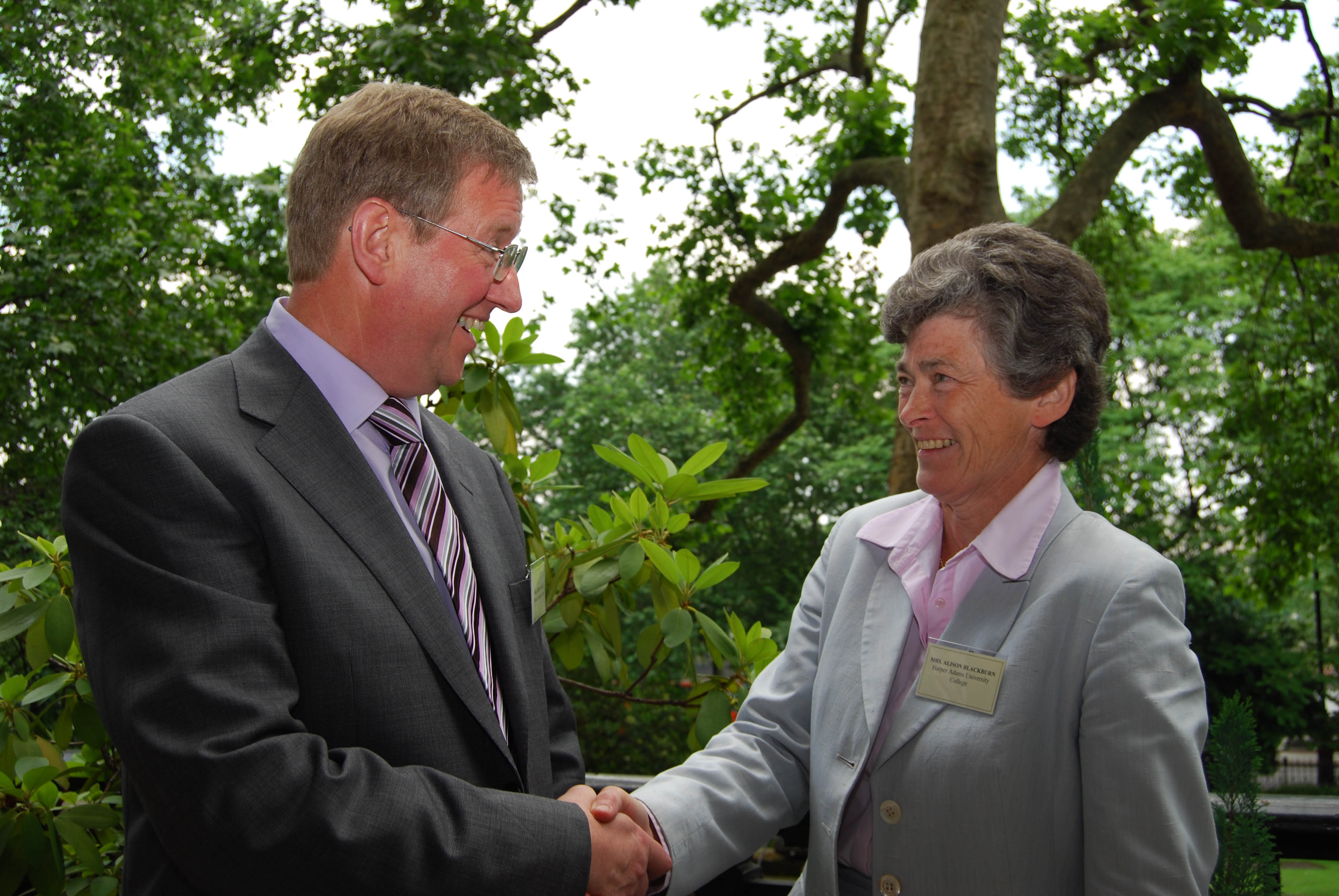 The full impact of the 2007 avian influenza H5N1 outbreak is revealed in the 16th annual Temperton Fellowship for Poultry Research report, which was presented to invited guests at the Farmers' Club in London Mr Jeremy Hall of Bernard Matthews.
The report, "Living through Avian Influenza H5N1" seeks to address the industry's preparedness for the disease, areas of practical management that require review and improvement, a review of all the parties involved, and the lessons learned and blueprint for the future.
The Temperton Fellowship was established to commemorate the contribution of Dr Harold Temperton, Director of the National Institute of Poultry Husbandry at Harper Adams University College from 1951 to 1974.
Presenting his report Mr Hall said: "I consider it a privilege and an honour to be here and as a former student of Harper Adams, who had the privilege of knowing Dr Temperton, this makes my being here all the more poignant.
"H5N1 changed the lives of many people in Norfolk and Suffolk in January/ February 2007. The immediate demands on our staff, with the impact of working extremely hard under a very demanding circumstance, put enormous pressure on our team in a manner never experienced before.
"On behalf of the Company, I would like to take this opportunity to express my gratitude to all involved in solving the problems we faced. I continue to marvel at the dedication of so many people across the business, DEFRA, the local authorities and elsewhere in the poultry industry, who all persisted and persevered to arrive at, and develop, practical solutions for the future.
"I trust all those present find my report both informative and helpful."
The Temperton Fellowship is financed by the accrued annual interest from the Temperton Trust investments, which are derived from contributions and donations, as well as proceeds from sales of the book – The History of the National Institute of Poultry Husbandry by ME Telford, PH Holroyd and RG Wells, published by Harper Adams University College, September 1986.