UDip / PgC / PgD / MSc


Veterinary Pharmacy
The programmes are offered at different levels of study, therefore for each award there is a different entry requirement:
UDip (level 5)
Candidates should have at least five GCSEs at grade C or above, or equivalent. These should normally include English, Mathematics and a Science or their equivalent. Candidates should also be able to provide evidence of a sufficient standard of core educational skills to benefit from, and succeed in higher education and substantial industrial and professional experience and responsibility or an NVQ at level FE2,3 or 4 as appropriate.
For candidates with no higher education qualifications, such experience should normally be of 5 years or more.
PgC / PgD / MSc
For admission to the University PgC/PgD/MSc Veterinary Pharmacy candidates would be expected to have obtained a minimum of an upper second class degree in Pharmacy or a related animal science subject.
Applications may also be considered from candidates with a lower second class honours degree, Foundation Degree or good HND (together with related industrial or professional experience of at least two years) or a Graduate Diploma/Graduate Certificate or equivalent. For all applicants, evidence of previous qualifications is required. However, all are judged on their individual merits. Non-graduates with significant work experience are also invited to apply. Where a candidate's honours degree (or equivalent) was not assessed in English, their English language skill will, typically, be evaluated by interview and/or via an approved English Language test.
English Language Requirements
Click here for the English language levels accepted by Harper Adams for overseas candidates.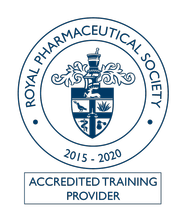 The course
The Veterinary Pharmacy courses at Harper Adams University are run in conjunction with the Veterinary Pharmacy Education Programme (VPEP), incorporate the AMTRA Suitably Qualified Person (SQP) qualification, and Harper Adams is an Accredited Training Provider for the Royal Pharmaceutical Society (RPS). The Veterinary Pharmacy qualifications are intended for pharmacists and animal science graduates involved, or wishing to develop an involvement, in the animal health industry and in the supply and use of animal medicinal products.
Pharmacy technicians and other pharmacy or merchant support staff may study the taught modules on the University Diploma which also incorporates appropriate SQP qualifications.
The full postgraduate programme would typically be delivered on a part-time basis in a blended learning format and studied over two academic years. Students studying all taught modules enables the completion of a Postgraduate Diploma (PgD) and those continuing to MSc complete the Masters Dissertation. The Master Dissertation is typically completed within an individually negotiated timescale over a one to two-year period.
How will it benefit me?
Successful candidates will gain accreditation from a leading academic provider in the sector but also an academic award which has the potential to add gravitas and improve the perceived status of those who undertake it, while providing them the opportunity to further develop their higher level discipline specific skills. Completion of this award will be representative of an individual's commitment and on-going industrial and professional Continuous Professional Development (CPD) as required by the General Pharmaceutical Council (GPhC).
Why should a pharmacist choose this course?
Legally, pharmacists are able to dispense veterinary prescriptions and sell veterinary products by virtue of their registration with the GPhC. In practice many pharmacists are unaware of the regulations associated with the practice of veterinary pharmacy and this course provides all of the information needed to confidently exploit the opportunities offered by the area of practice. It will also show how to set up a section in the pharmacy and enables the development of a business plan. The public health dimension is also important to community pharmacists.
Further information and applications
For course structure information select the 'Course structure' tab, or download our Course Information documents.
Due to this being a part time course only, Harper Adams are unable to accept International Students who will require a Tier 4 Visa. If you require more information on this please visit the UK Borders Agency website.
For enquiries regarding the University Diploma (UDip) please contact Daisy Hollands, for all other enquiries please contact Heather Hogan.
Funding
The three year part-time course is eligible for a postgraduate loan.
Accreditation
Through our accreditation as an RPS Training Provider, the Royal Pharmaceutical Society has accredited the way in which we develop our training courses is of the highest standard. The Royal Pharmaceutical Society is the professional body for pharmacy and pharmacists in Great Britain and fully support members' continued professional development (CPD). Following the demerger with the pharmacy regulator in 2010, it is now the General Pharmaceutical Council (GPhC) that is responsible for putting in place CPD requirements for its registrants to demonstrate that they keep their knowledge and skills up to date in order to maintain and improve their practice. Only training providers who meet agreed accreditation principles, defined training standards and high quality teaching resources are awarded RPS accreditation. RPS accreditation is based on rigorous processes including independent expert reviews for all accreditation applications. Having the RPS accreditation quality mark demonstrates our commitment to supporting the future development of the profession and the wider healthcare team.
Contact Information
Ms Daisy Hollands
Course Co-ordinator and Office Manager
Office: AC02
Email: Click here to contact Daisy Hollands
Telephone: +44 (0)1952 81 5042

For further information on any aspect of postgraduate study, or to receive an application form please contact:
Heather Hogan
Postgraduate Administrator
Telephone: 01952 815289
Fax: 01952 814783
Email: Send Heather Hogan a message
Course structure
| | |
| --- | --- |
| | Compulsory module |
| | Optional module |
| Blank | Not available |
University Diploma (UDip)
| Module Title (click for more info) | Credit Value | UDip |
| --- | --- | --- |
| | 10 | |
| | 10 | |
| | 10 | |
| | 10 | |
| | 20 | |
PgC/PgD/MSc
| Module Title (click for more info) | Credit Value | PgC | PgD | MSc |
| --- | --- | --- | --- | --- |
| | 15 | | | |
| | 15 | | | |
| | 15 | | | |
| | 15 | | | |
| | 30 | | | |
| | 30 | | | |
| | 60 | | | |
Course Directors
Related files to download
Individuals who have undertaken this specialist training have then been employed within the pharmaceutical industry, regulatory affairs, government departments and agencies such as the Veterinary Medicines Directorate (VMD) and the European Agency for the Evaluation of Medicinal Products (EMEA), and academia, as well as in worldwide specialist veterinary pharmacy practices.
Particularly applicable for the non-pharmacist candidates, is the fact that the award has been designed to map across and include all the required elements in order for successful candidates to gain any one of the seven AMTRA SQP qualifications and professional recognition from a further organisation in the animal healthcare sector.
SQPs and Veterinary Pharmacists have career opportunities within veterinary practices, veterinary pharmaceutical organisations, SQP retail, equine/pet healthcare retail, research and knowledge transfer.