PgD / MSc


Ecological Applications
Please contact the course manager for entry requirements.
English Language Requirements
Click here for the English language levels accepted by Harper Adams for overseas candidates.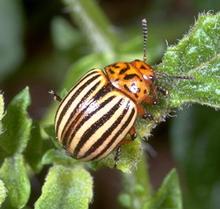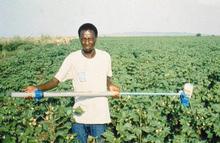 Are you interested in applying ecology to the real world?
Are you looking for a research career working in applied ecology?
Do you want to do something positive for the environment?
If so, then this is the course for you - a self-tailored MSc to reflect your applied ecological interests.
The course
This MSc serves to reinforce the relevance of ecology to a broad range of applications and trains students to apply ecological tools and understanding in a wide variety of contexts. The course draws on and complements the established and highly regarded MSc programmes taught at Harper Adams. Along with core ecological training, students will be allowed to select modules from a number of the MSc courses running at Harper Adams, including Conservation and Forest Protection, Entomology, Integrated Pest Management, Rural Estate and Land Management and Sustainable Agriculture.
Specifically the course will:
Provide knowledge in a wide range of applied ecological areas.
Underpin this with a sound understanding of the quantitative aspects of this field including statistical analysis, expert system design and population modelling.
Provide taught elements linked to academic applied research groups.
Offer a rich research training through access to project supervisors with different expertise and disciplines.
Provide training in crucial transferable skills in writing, presenting, discussing scientific material.
How will it benefit me?
Having completed the course you will be able to recognize the major entomological groups worldwide, understand how to apply a logical framework to demonstrate management priorities in different environments and have an understanding of individual, population and community ecology. You will be able to assess the economic and environmental costs of ecological applications and evaluate their effectiveness.
You will also have a clear understanding of the remit and function of ecosystems and a detailed knowledge and understanding of the essential facts, concepts, principles and theories relevant to your chosen area of specialization. You will receive training in how to communicate your ideas and findings related to applied ecology to a range of audiences. Although there are some compulsory modules there is considerable flexibility enabling each student to focus on specialist subjects consistent with their interests and future career intentions
For the MSc, you will also be able to test hypotheses relevant to applied ecological research by designing, carrying out, analysing and interpreting experiments or surveys. Finally, you will learn to evaluate and interpret data and draw relevant conclusions from existing case studies.
Funding
The full-time and two year part-time courses are eligible for a postgraduate loan.
Contact Information
Professor Simon Leather
Professor of Entomology
Office: AY03
Email: Click here to contact Simon Leather
Telephone: 01952 815488

For further information on any aspect of postgraduate study, or to receive an application form please contact:
Heather Hogan
Postgraduate Administrator
Telephone: 01952 815289
Fax: 01952 814783
Email: Send Heather Hogan a message
Course structure
| | |
| --- | --- |
| | Compulsory module |
| | Optional module |
| Blank | Not available |
| Module Title (click for more info) | Credit Value | PgD (120 credits from) | MSc (180 credits from) |
| --- | --- | --- | --- |
| | 15 | | |
| | 15 | | |
| | 15 | | |
| | 15 | | |
| | 15 | | |
| | 15 | | |
| | 15 | | |
| | 15 | | |
| | 15 | | |
| | 15 | | |
| | 15 | | |
| | 15 | | |
| | 30 | | |
| | 15 | | |
| | 15 | | |
Core teaching staff
Students from the course have mainly gone on to work for Natural England, ecological consultancies, ADAS, commercial biological control companies, or the horticulture sector. Others have joined Research Institutes such as Forest Research, FERA, or Rothamsted Research. Typically 50% of our MSc graduates will go into research careers or onto PhD courses.