NOAH Certificate of Animal Health
Dates
3 May 2017
Examination
11-13 Jul 2017
Tuition
2 Aug 2017
Examination
4-6 Sep 2017
Tuition
27 Sep 2017
Examination
Prices
£625 (tuition only)
Lunch and beverages: £18 per day
Full residential: £66.50 per day
Apply
Note your choice of date and return the fully completed application form to:
Animals Business Development
AC3 Aspire Centre
Harper Adams University
Edgmond
Shropshire TF10 8NB
or
e-mail your form to animalswd@harper.adams.ac.uk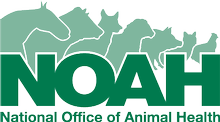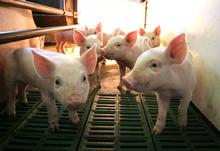 New syllabus
The NCAH syllabus has been redeveloped. Training materials are available from NOAH. The course and examination have a shorter syllabus with no optional modules so all candidates will attend the same course and sit one written examination on the syllabus. There is no longer a 'viva' examination.
Who is the course designed for?
The National Office of Animal Health (NOAH) requires that all animal medicines sales staff and its members be trained, in conjunction with Harper Adams. A training manual and e-manual has been developed to support the study towards the NOAH Certificate of Animal Health. This training course is designed to supplement the learning materials in the manual and is held two to three weeks before the examination. It will be assumed that prior study, from the manual, has taken place.
Benefits
As a result of this course, participants will be able to:
Understand basic animal physiology.
Understand nutrition, its manipulation and its effect on animal health.
Understand the causes and the means of control of disease.
Be better able to fulfil their role in transmitting knowledge of products, the law and the codes that control and influence their use.
Award structure
The NOAH certificate of animal health award is comprised of one modules, comprising key aspects of animal physiology and health.
Qualification
You will receive a certificate from NOAH and notification of performance from Harper Adams detailing the higher education academic credits achieved, following successful completion of the examinations. The module has an academic credit value of 15 credits (these credits are internationally recognised and can be used towards a Higher Education award).