Harper Adams students sweep scholarships board
2 June 2008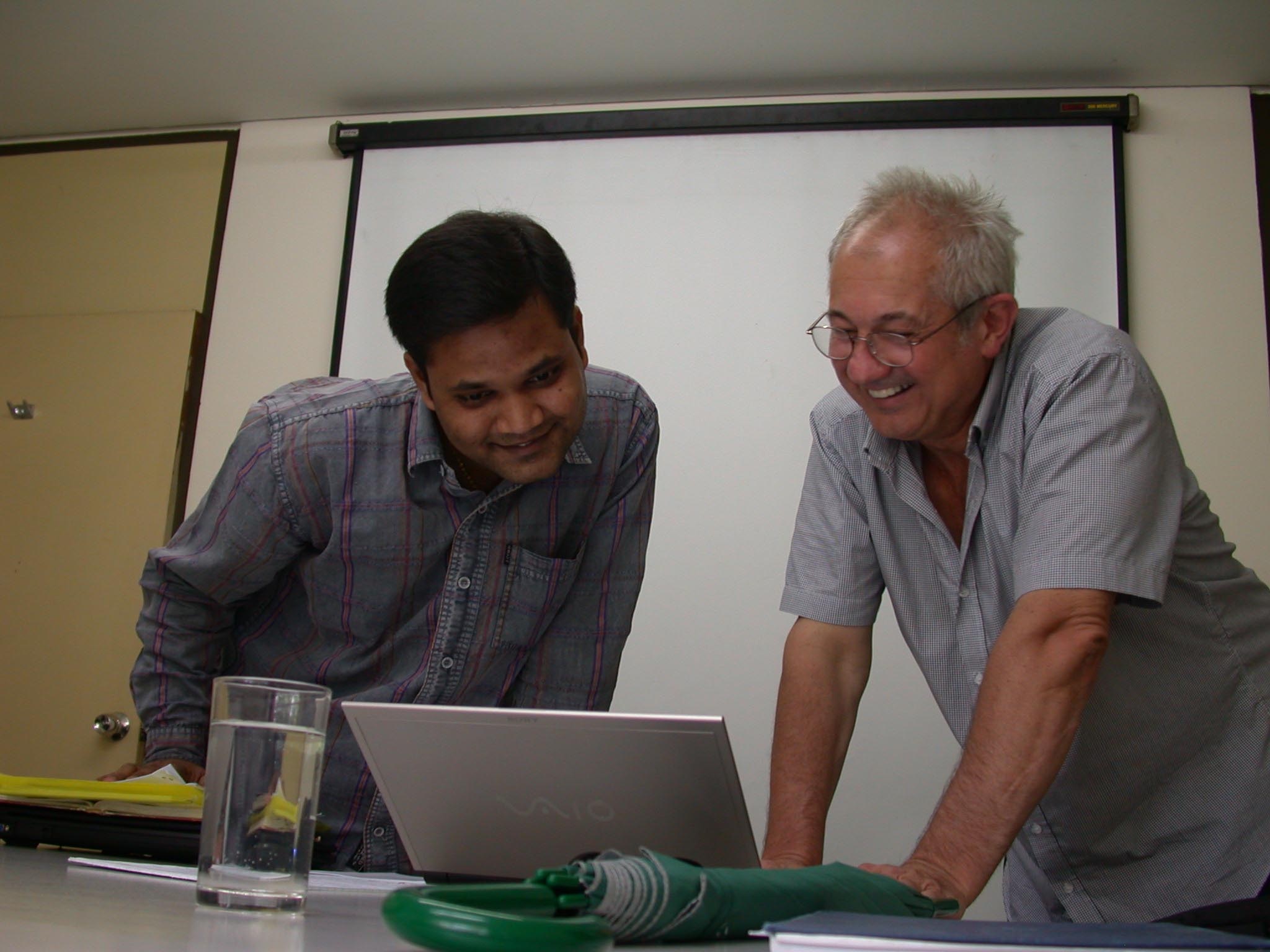 Students from a single Shropshire college won all four competitive scholarships awarded by Staffordshire and Birmingham Agricultural Society this year.
From 26 bids, the Harper Adams University College students were deemed most worthy of financial assistance from the society and cheques for £1,000 each were presented to them at Staffordshire County Show by show president Tony Winterton.
Boomer Birch, 20, from Weston, Staffordshire; Tom Benson, 31, originally from Great Langdale in the Lake District and now of Telford; Marshall Booth, 21, from Stoke-on-Trent; and Andrew Rees, 22, from Walwyn's Castle, Pembrokeshire, are the deserving scholars.
Marshall, a BSc agriculture student, who is currently on placement, working for HJ Lea Oakes animal feed company at Aston, near Nantwich, said: "I am very pleased to have received this scholarship. I think it's great that the society is supporting students in this way."
He added that the funding would be of great assistance during his forthcoming final year of study at Harper Adams.
Tom Benson, who has completed a year of agriculture study and is moving on to a negotiated studies programme at Harper, said: "I'm delighted that the society is looking after us students, and I am particularly grateful as first years are not usually considered for these awards."
As Boomer Birch was showing cattle in the main ring at the time of the presentation, his girlfriend Megan Parry collected the cheque for him. Boomer, who is studying for an HND in agriculture, is currently on placement with Lees Dairy Farmers in Market Drayton, Shropshire. Speaking on leaving the ring with a second place rosette, he said: "I'm delighted to have received the scholarship. The interview was very challenging and very formal and a lot of questions were asked – important questions I think – about what we do and our plans for the future."
Unfortunately Andrew Rees was unable to attend the presentation on Wednesday.
Staffordshire and Birmingham Agricultural Society plays a leading role in the development of agriculture and the rural economy within the region. Its work includes support for business and social welfare in rural communities, education, and regional shows and events.
The cash reward is of particular significance because tuition fees can be more than £3,000 per annum. Under these circumstances, it is appropriate that universities and organisations look at ways of working together to help support students during their course and continue to bring highly skilled practitioners into land-based industries.