BASIS - Agricultural Awareness Training for Drone Operators
Prices
£270 (including tuition, lunch and beverages, examination, certification and Professional Register membership for the joining year)
Documents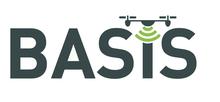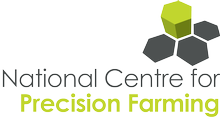 Benefits of the course
This course is an introduction to basic aspects of the agricultural sector and is designed for professional operators of drones.
The BASIS Agricultural Awareness for the UAS Industry module is a stand-alone course providing candidates with a level of understanding and knowledge of agriculture to facilitate thier move into the industry . This course can also be completed by professionals who have occupations related to UAS operators (machinery manufacturer personnel; employees of sensors manufacturer and distributors; etc.).
This qualification is essential to those who intend to join the BASIS Professional Register for UAS Operators for the Agricultural Industry.
The aim of the training
By the end of the course candidates will be able to:
describe different types of farming.
name the most common types of crops cultivated in the UK.
describe the most important resources on farm and identify the ones important for the data collection operations.
understand the farming supply chain.
understand and explain why knowing the cropping type (intensive, extensive, seed production or organic) is important in crop scouting.
understand the most important factors that may affect the health of a plant.
recognise and be able to use the basic agricultural terminology.
Details of the course
The course material is divided into three parts and the one day of tuition is delivered by Harper Adams University in Newport, Shropshire.
Approcimately 10 days after training you will receive an email from BASIS with an invitation to take the online assessment ( 20 questions to answer during one hour ), the invite will be valid for two weeks.
Successful candidates automatically become members of the BASIS Professional Register for UAS Operators.
About BASIS
BASIS Registration Ltd is an independent standards setting and auditing organisation for the UK Agricultural Industry. BASIS offers over 50 accredited qualifications and examinations for advisors from the pesticide, fertiliser and related sectors.
The organisation manages the UK Professional Regis-ters for qualified advisers of pesticides, fertilisers, public health pest control experts and other categories of professionals.
Every year we:
Examine over 1,600 candidates.
Oversee the training of almost 2,000 training partners.
Register and promote over 6,000 training activities and events.
Administrate training records and support over 12,000 professionals.
Manage over 250,000 Continuing Professional Development points.
Inspect and certify 700 pesticide stores.
Examination and Training Department
St Monica's House, 39 Windmill Lane, Ashbourne, Derbyshire, DE6 1EY
Telephone: +44 (0) 1335 343945
Fax: + 44 (0) 1335 301205
E-mail: sue@basis-reg.co.uk