IOSH Managing Safely
IOSH Managing Safely
Dates
24-27 Apr 2017
23 Jun 2017
Session 1 of 4
30 Jun 2017
Session 2 of 4
7 Jul 2017
Session 3 of 4
14 Jul 2017
Session 4 of 4
31 Jul-3 Aug 2017
6-9 Nov 2017
Prices
£540 per person
Full residential rate: £66.50 per night
Costs include course materials, handouts and an IOSH Certificate on successful completion. Catering outlets are available on campus from which to purchase lunch and refreshments.
Discounts may be available for group bookings.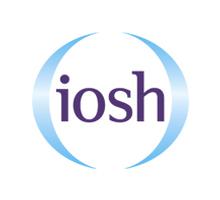 Objectives
The course aim is to provide delegates the knowledge and understanding of health and safety to enable them to manage key issues within their teams and organisations.
During the course delegates will learn how to carry out risk assessments quickly and effectively, understand auditing and measuring, and discover methods to identify and control hazards.
Delegates will also gain knowledge of the law and how the legal system works relating to health and safety, along with steps they can take to protect the environment in their day to day work.
Who should attend?
The IOSH Managing Safely course is designed for anyone with responsibility for health and safety, such as managers, supervisors and team leaders, but is equally applicable for directors, senior officers and health and safety officers in low risk organisations.
Course content
The IOSH Managing Safely course is split into 8 modules:
Introducing Managing Safely
Assessing Risks
Controlling Risks
Understanding responsibilities
Understanding Hazards
Investigating incidents
Measuring performance
Protecting our environment
Venue
Classroom based at Harper Adams University.
Maximum class size: 16
Accreditation
Each delegate will need to complete two assessments which are designed to evaluate your understanding of basic health and safety. They will consist of a 25 question, multiple format paper plus a risk assesment based project completed within your workplace.
Successful delegates will receive a nationally recognised IOSH Managing Safely certificate.
Duration
4 days
Register
Please complete the application form and return to scco@harper-adams.ac.uk
Contact Us
Emma Osborne
Health and Safety Officer
Email: Click here to contact Emma Osborne