Notification
Please note: this virtual event has now ended. You can still view the content, but some interactive elements, such as online chat, may no longer be active.
OK
Welcome to the third online Harper Winter Fair!
Make yourself a cuppa and have a little browse of all the lovely items by talented folks with links to Harper. Do your Christmas shopping (or treat yourself) from the comfort of your chair and support small businesses at the same time.
Enjoy!
If you are a local crafter and would like to be included in this online event please contact Lesley Spenser.
Smooth Edge
We upcycle bottles into unique gifts such as glasses and tumblers.
Our goal is to inspire people to reuse and recycle as much as possible, rather than buying brand new. With an aim to help minimise the amount of waste on our planet.
We also can do commission orders, so if there is a specific bottle that you would like upcycling into a glass, then just drop us a message on our website or Instagram. We offer 20-25% off if you supply your own bottle that you want upcycling.
Use the code HARPER15 for 15% off.
The Crafty Grafter
My name is Jen, otherwise known as The Crafty Grafter, and I offer a range of handmade goodies that would make perfect Christmas gifts.
Beautiful hand-crafted unique jewellery, artwork, sea glass and pom-poms.
Check out the Crafty Grafter on Etsy.
Fine Art Prints by James Armstrong
James is a local artist and illustrator whose Etsy shop of fine art prints and illustrations features landmarks and locations in Shropshire and Staffordshire (including Harper Adams University), as well as further afield.
Use the discount code HAUPOST on my Etsy store to get free UK delivery.
Edgmond Pottery
Come and see us for daytime and evening classes at Edgmond Pottery based in Stackyard Lane, Edgmond.
All ages and experience levels welcome to come along and enjoy creating ceramics in a cosy environment. Parties, family groups and clubs also catered for. For more information contact Louise on 07795 170608 or visit the Edgmond Pottery website.
Jenny Roman
Need a stocking filler for the equestrian in your life?
Here are three great short story collections:
Available in paperback or ebook from Amazon. For news of future books releases, and more than a few pony pictures, follow Jenny Roman on Instagram or sign up for her newsletter to get a FREE ebook.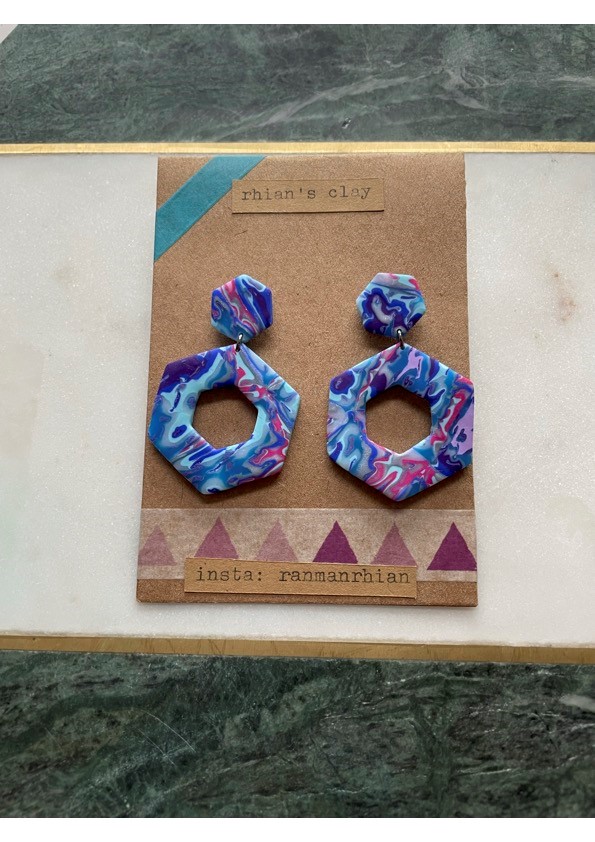 Rhian Isle of Man
Handmade polymer and Isle of Man sea glass earrings for you to fall in love with.
Rhian's love of jewellery making has grown since receiving a kit for Christmas and now she loves to make jewellery that people adore. Check out Rhian's Etsy shop for your next jewellery crush!
T.W. Country Honey
Want to bag yourself some yummy homemade honey for £5 per jar?
Contact Emma White on ewhite@harper-adams.ac.uk
The Flora of Christmas
A perfect stocking filler at £5 per copy, this A5 booklet celebrates the plants and flavours of Christmas. Give alongside a plant, Christmas spices or fayre and learn a little more about many well and lesser known botanicals too.
To order, email cdesilva@harper-adams.ac.uk
Delivery to HAU free of charge, please get your orders in by 15th December to be sure that you get them in time for Christmas!
Thank you for visiting our online Christmas Fair
We hope you found some Christmas gift inspiration.
The small print:
The shops listed are not affiliated with Harper Adams University. The makers have given their permission for their details to be shared. Any sales gained through this online event are the responsibility of the sellers so please contact them should you experience any issues with your order.